Clay modelling weekend - 26-27 November 2022
Clay is a profound medium to work with on many levels. It builds will and resilience and helps nourish and heal. By working with clay, we have the opportunity to integrate our thinking, feeling and willing. It is a formative, forgiving and therapeutic material, full of potential to not only give us joy, but to extend and teach us about ourselves.
Sculptural modelling works on human development in many ways. It provides our senses with a rich experience, enhancing our abilities on a physical level, as sensitivity and skills are developed in our hands. It works on our emotional intelligence when it challenges and pulls us, when we try to find meaningful expression, and when we try to overcome our own hurdles, whatever they may be. It also works on intellectual abilities and thought processes, particularly on flexibility of thought. It is an ideal material to work with the dissociating forces stress experiences can pose. Finally, work with this malleable material enhances our will to accomplish and complete tasks in other fields.
This workshop is designed to meet the needs of anyone who would like to explore this malleable and engaging material. No prior experience is necessary. Join us for an engaging, community experience.
You may decide to use an existing art work as inspiration for your final form or come to your clay sculpture through a process of meditating on the gesture and developing its form of what you intend to be expressed.
Tania Hungerford has taught at the Seminar for more than 20 years and over this time has developed rich and meaningful learning experiences for the many students who have come to study here. She teaches across a range of courses and subjects, and also wears other hats as part of her multifaceted role here.
She brings a depth of experience working with adults out of anthroposophy, drawing on a comprehensive background of training in the areas of sculpture, social science, form drawing, biography work, counselling and art therapy.
At the Seminar, Tania is a first year coordinator of the full time Advanced Diploma of Rudolf Steiner Education, and teaches Steiner teacher training students in the following units: Sculpture, Form Drawing, the Twelve Senses, Human Development, the Four Temperaments, Goethean Observation, Professional Communication and Conflict Resolution, understanding and working with Trauma and developing inclusive teaching practices for working with Children with Special Learning Needs.
She also teaches in our part-time online course for Primary Class Teacher Rudolf Steiner Ed 1-8 and this year will be offering the first term of our on campus Saturday morning "Arts for meaning and connection' course.
Over the past decade Tania has offered many Professional Development programs to Waldorf Teachers in schools around Australia and in Asia. Tania has qualifications including a Certificate in Steiner Education; Advanced Diploma in Rudolf Steiner Education; Certificate in Biography Counselling; Bachelor of Social Science/Counselling; Grad Diploma in Experiential and Creative Art; Masters of Therapeutic Arts Practice;  CERT IV TAE40116.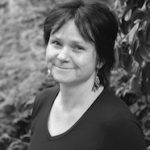 Practical information
This course takes place outside the Art Room at the Melbourne Rudolf Steiner Seminar with a break for morning tea included.
Address: 37a Wellington Park Drive, Warranwood VIC
Morning tea included.
Please bring your own lunch.
Cost: $300, all materials included.
Places are capped at 20 . The course will proceed pending sufficient enrolments.
Enrolment enquiries or accounts, call the Seminar Office: 03 9876 5199, email c.kwong@steinerseminar.edu.au
Withdrawing and refunds
If you will be withdrawing please let us know in an email.  
·         If you withdraw prior to course beginning we will refund any fees paid less a $100 enrolment processing fee
Saturday 26 Nov: 9.30 – 12.30pm, 1 – 4.00pm
Sunday 27 Nov: 9.30 – 12.30pm