Connecting to nature through painting- Saturday morning on campus Term 2
Theme:     We will deepen our connection to nature using our own self, our soul the tool. This way of working will heal the separation which we may feel sometimes between us and the world.
"The spirit is hidden in reality and craves for the light. Can we connect ourselves with reality so deeply that the spirit in nature is humanized, freed?" Bernard Lievegoed
Course Overview:    
Week 1:  the four Elements in Nature and in Ourselves (earth, water, air, fire). One or two sessions depending on time. Mixed medium: pencil and watercolour (moist on moist technique). Outdoor and indoor
Week 2:  the workings of Light and Darkness, in black and white. Still life. Medium: charcoal. Indoor
Week 3: the workings of Light and Darkness transposed into Colour. Medium: watercolour on moist paper. indoor
Week 4: Colour and Atmosphere. Create our own palette. Medium: watercolour on dry paper. Outdoor
Week 5: Cloud study. Medium: watercolour on moist paper. Outdoor and indoor
Week 6: the workings of Light and Darkness in Nature, black and white. Medium charcoal. Outdoor
Week 7: the workings of Light and Darkness, transposition of the previous session in Colour. Medium: watercolour on moist paper. Indoor
This plan may have to be adjusted depending on circumstances and weather
I will lead you step by step; there is no experience required. There will be time to share our work and our experiences.
Our part-time courses are non-accredited and do not lead to a qualification within the Australian Qualifications Framework but rather offer  a Certificate of Professional Development upon completion.
Tutor: Claire Louise Hayashi
I have a long-standing connection to Rudolf Steiner's teachings and my work stems from my understanding of anthroposophy.
I worked as a freelance fibre artist (felt tapestry). Also, I was involved with Early Childhood: I ran my own home-based Day Care and worked as an assistant in Kindergarten.
In 2017 I graduated from the Sienna Academy (a painting therapy course created by Liane Collot d'Herbois). I now work in a Steiner School as a Painting Therapist for children, and also run adult workshops.  I am a keen gardener and volunteer to help run the Biodynamic Garden at the Michael Center.
I believe it is our task as a humanity to heal our estrangement from Nature by bringing  the light of our understanding, and thus become co-creators of the future of the Earth.  Art is one way to do this.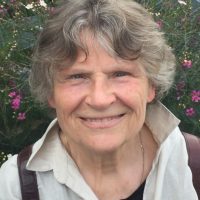 This course takes place in the Art Room at the Melbourne Rudolf Steiner Seminar on Saturday mornings from 9.30am -12.00 pm with a break for morning tea included.
Cost: $460, all materials included.
Short courses coordinator: Tom Hungerford, telephone 0452 592 903
Seminar Accounts/Office: 03 9876 5199
Email: office@steinerseminar.com
Saturday 7th May to Saturday 18th June.
Note: this schedule includes meeting on the long weekend of the Queen's Birthday.
Withdrawing and refunds
Please notify us by email if you will be withdrawing from a course.
· If you withdraw prior to course beginning we will refund any fees paid less a $100 enrolment processing fee.
· If you withdraw after the first session of the course, we will refund any fees paid, less $155 administration fee.
· If you withdraw after the second week, no refunds can be given.
Click the button below to confirm your place in this course.