Information Session on Zoom coming up, plus links to past events to watch.
Upcoming events:  Information Session live streaming on ZOOM for our program of part-time courses on 27th Jan 7pm AEDT. Read more and register below.
We are interviewing now for the next intake starting February 2021 for the Advanced Diploma of Rudolf Steiner Education. This is your stepping stone toward becoming a registered qualified teacher, ready to teach in both Steiner and mainstream school settings. Please do make contact with the office any time before the start date for a conversation about this course and how it can get you on your way toward a nourishing, meaningful career as a Steiner teacher.
2. Information Evening for PART-TIME COURSES Wednesday 27th January 2021 on ZOOM live streaming at 7.00 pm AEDT.
Register here.
We have a wonderful suite of full-time and part-time courses starting in February 2021. These courses offer professional development for everyone – practicing teachers, prospective teachers, parents and anyone wishing to develop themselves for their own life long learning. Please join us (via ZOOM) at the Melbourne Rudolf Steiner Seminar for our forthcoming Information Evenings to find out more about which course might be your path forward. Note: these are non-accredited courses and do not lead to a qualification, but come with a certificate of professional development:
Primary Class Teacher 1-8 (online, and on campus subject to enrolment numbers)

Early Childhood Rudolf Steiner Education (online)

High School Teacher PD  (online)

'Arts for Meaning and Connection' Saturday morning on campus face to face.
Past events hosted by the Seminar: an inspiring program of talks for the community.
We have held a program of free live streaming events over the past months. If you are interested to watch these recordings please email as per the details below.
3. "Teaching and learning without digital technology: the case for keeping primary classrooms device free and how Steiner Education works with technology to support healthy child development." A live
streaming free talk on ZOOM Sat 21st Nov 10am by Rod Tomlinson.
This live streaming talk took place on Saturday 21st November at 10.00 am by Rod Tomlinson. You can email me to receive a link to watch this: t.lovegrove@steinerseminar.com
The recent shift to online learning for many primary-age children around the world has shone a light on the enormous pedagogical value of the interaction between students and their teachers face to face within the physical classroom.
It raises questions for many parents and prospective teachers who are seeking an educational setting for teaching and learning that includes technology but which introduces it once young people have reached a level of maturity.
Many schools worldwide in mainstream settings have turned away from a reliance on electronic devices in the primary years, with evidence pointing to digital based teaching for young people being not only of no benefit, but actually counterproductive to meaningful learning.How is this managed in Steiner education? Maybe you are interested in becoming a teacher, but are looking for a way forward that allows an enlivened approach, and which does not mean being tied to teaching primary aged children via computers?
A career as a teacher in a Steiner school offers a rich and meaningful professional role as an educator where you are able to work with children every day in a pedagogically sound, age-appropriate way, without computers in the primary years.
Join Rod Tomlinson, former Head of school at Tarremah Steiner School who will speak on this topic on Saturday 21st November at 10.00am live streaming on ZOOM. He will explain how and why Steiner education includes 'technology' in a very particular way, based upon our understanding of child development.
Rod has been involved in a number of Australian Steiner schools over the past thirty-five years as a Class Teacher and as a High School Guardian and English and Literature teacher, as well as giving talks for parents and conducting Professional Learning for teachers. His love for Steiner education is informed by a dedicated study of Steiner's original ideas and thinking on teaching and education and how they might find meaningful application today.
You can ask questions via the chat during this presentation.
We will conclude with an overview of our full-time on campus accredited teacher education course, the Advanced Diploma of Rudolf Steiner Education and our part-time online primary class teacher course.
Find out about this unique full-time course on campus which offers a complete grounding in Steiner pedagogy and teacher development. The Seminar is the only provider of this course in Australia.
4. Early Childhood Rudolf Steiner Education, a free talk by Connie Grawert on "The adult as a role model worthy of imitation by the young child."
This talk has already been given however it was recorded and we can send you a link upon request. Email to: t.lovegrove@steinerseminar.com
As the adults in their lives, we must understand the developmental needs of young children in order to truly meet them.  What do we need to develop within ourselves to undertake this great responsibility? These  'vital years' from 0-7 need urgent protection from the ever growing pressures of a fast paced modern world, in order that children can unfold in a healthy way. How can we bring insights from Rudolf Steiner Early Childhood education into our lives and work to meet this goal?
5. "Being a Steiner teacher: what's it all about?" A free live streaming talk on Zoom by Terri McMillan.
Terri will speak about her career of 36 years as a Steiner teacher to inspire you! This talk took place in early November however it was recorded and we can send you a link upon request.
The current challenges we have encountered in 2020 bring questions for many of us about how we wish to go forward in 2021.
Young people are contemplating further education, and are considering how to find a meaningful path in life that offers an opportunity to really contribute to their community and the wider world. Becoming a teacher to educate the next generation of children is one such path! Here at the Steiner Seminar we offer courses to qualify prospective and practicing teachers to find an inspiring and nourishing career in Steiner education.
What does it mean to be a Steiner teacher? How is it different to working in the mainstream educational setting? Why would you contemplate becoming a Steiner teacher? To answer these questions we are very excited to be joined by Terri McMillan who will share with us her insights as a teacher in a Steiner School of some 36 years experience.
Terri will offer us a picture of her life working in both primary and high school classes, to offer you a picture of this independent educational setting from a teaching perspective.
Terri is the Lead Writer of the Geography Curriculum of the Australian Steiner Curriculum Framework; has participated in conferences and teacher education professional development in many forums around Australia and is currently a tutor in the Steiner Seminar's part-time Primary Education course.
6. Andrew Hill, Head of School at Glenaeon Rudolf Steiner School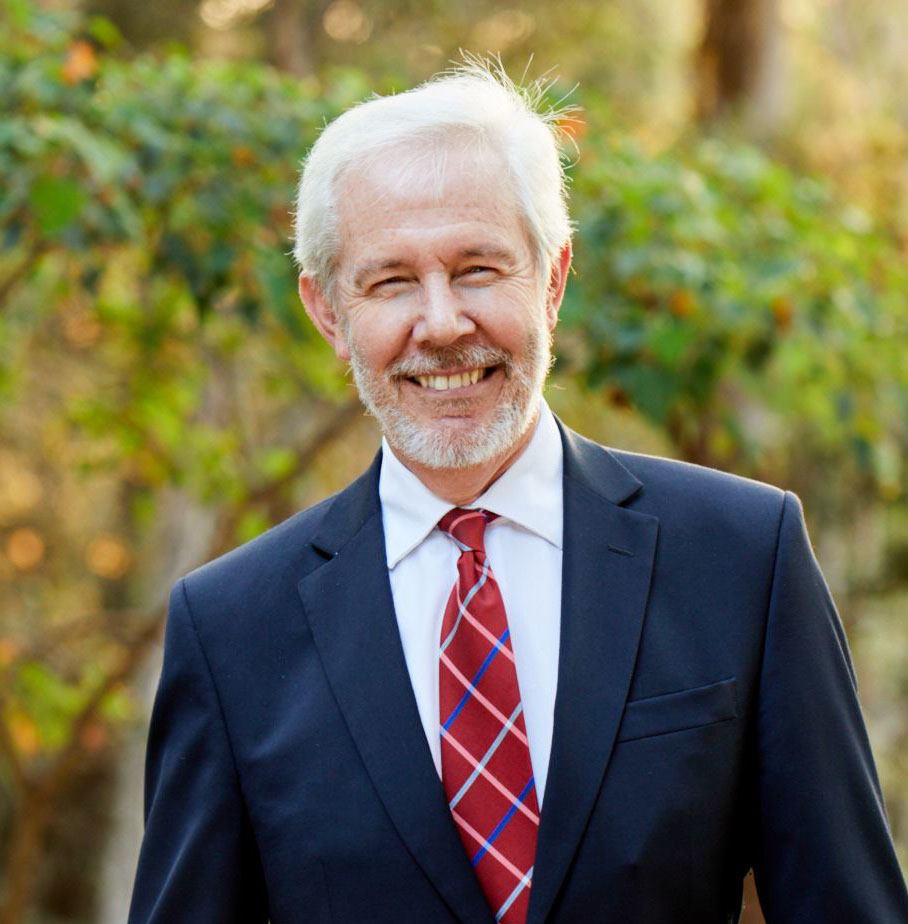 speaks on the topic of:  "Finding the why of our lives: seven reasons why a meaningful education suits a post-COVID world."  This talk  was  given on Saturday 26th September but you can email me if you would like to request a link to view this inspiring talk.  Email: t.lovegrove@steinerseminar.com
Andrew Hill is is Head of School at the Glenaeon Rudolf Steiner School and has spoken widely on how Rudolf Steiner Education helps foster a sense of meaning and purpose in life. It is a key message communicated by Glenaeon to its community.
Rudolf Steiner said a hundred years ago that 'Our highest endeavour is to develop young men and women who out of themselves are able to impart meaning and direction to their own lives." This message resonates deeply with us today. The current challenges of our times have shone a spotlight on the great need for young people today to be able to find direction, meaning and purpose in life out of themselves. Andrew will speak on how this vital inner capacity is developed through the school years.