Geometry, Platonic Solids, and an Information Evening for the Ad Dip Rudolf Steiner Ed.
You can become a Steiner Teacher. Join us at our forthcoming Information Evening on Tuesday 17th October at 7.30 pm. 
This blackboard drawing culminated from our study of Geometry and Platonic solids in particular. Our first year students complete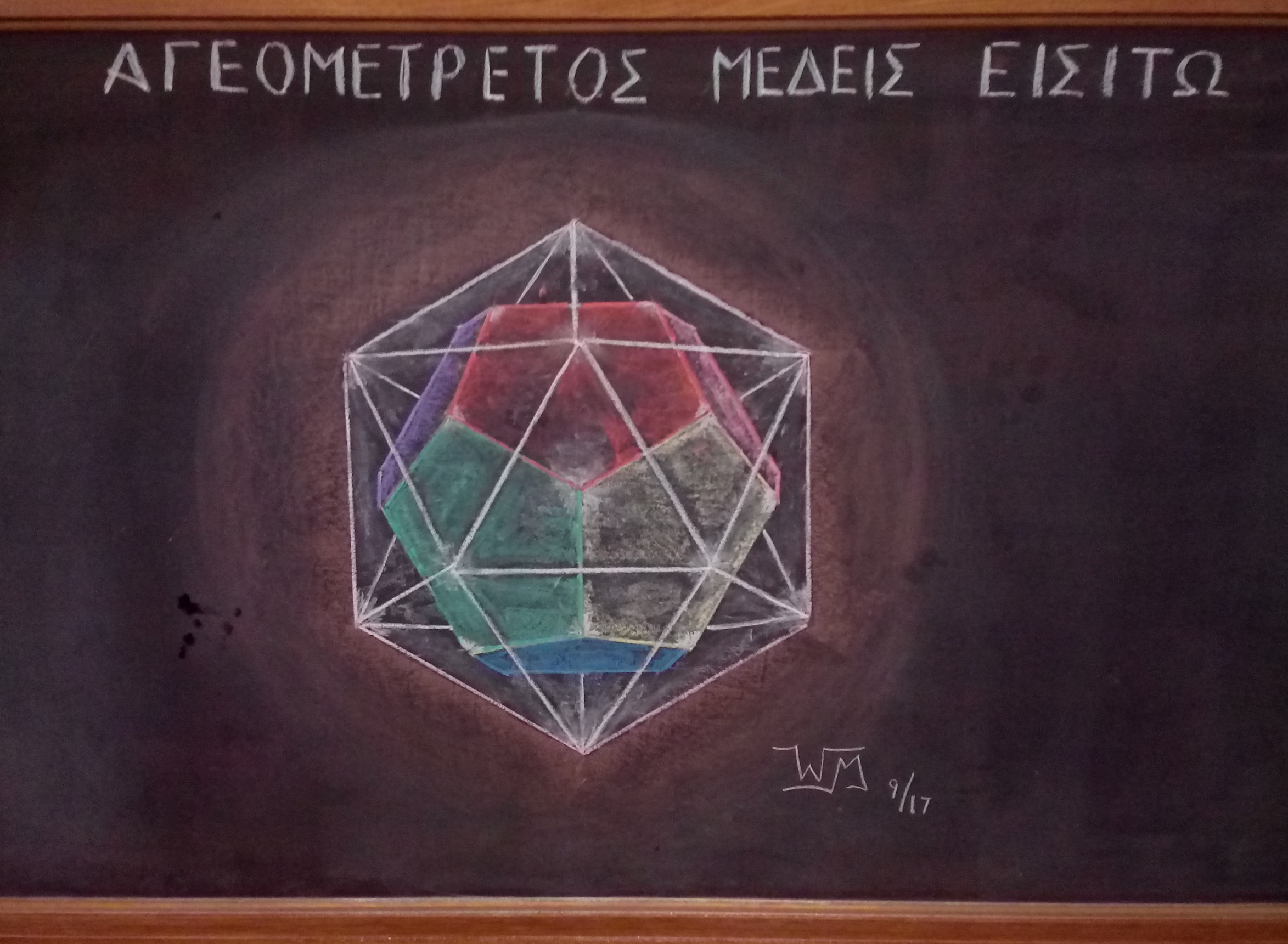 d some beautiful work recently as they constructed a 3D image of a dodecahedron inside an icosahedron, and modelled the Platonic solids in clay. This Geometry is usually taught to Class 7/8 students in Steiner schools.
When we do geometry in both two and three dimensions, these forms imprint themselves on our inner structure. This can be very challenging but deeply inspiring work for our students.
As the secretive Pythagorean Society wrote above their door (see Greek writing on the blackboard drawing) "Ungeometric beings may not enter into our midst."
If you would like to know more about becoming a Steiner teacher, please come along to our Information Evening on Tuesday 17th October at 7.30 pm. Meet staff, hear from current and past students, learn about this unique course available only here at the Melbourne Rudolf Steiner Seminar. Austudy and VET Student Loans available for eligible students. Phone: 03 9876 5199 or www.steinerseminar.com
International Students welcome.