Harmonising trauma and stress disorders through the arts and movement

Practical steps for educators, parents, and anyone working with children based on Steiner's picture of the human being.
Bringing together the wisdom of Rudolf's Steiner's insights into human development with the profound therapeutic effects of artistic work–including clay modelling, form drawing and movement–this professional development program offers insights and tools to proactively and positively address stress and trauma. It is relevant to parents, teachers and anyone who is interested in how to meet this in both children and adults.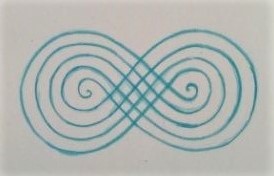 Around the world we are witnessing increasing levels of anxiety, a sense of dislocation and challenging behaviours particularly in the children in our care, but also in adults, arising from trauma and stress.
In this program we will begin with a comprehensive foundation in human development, as the basis for exploring how stress and trauma can lead to a disturbance in the unfolding of the twelve senses with associated ramifications. 
View an Information Evening recording for this course by clicking here.   
Read more about this course
If you have already completed foundations of anthroposphy, you may join the course in term 4.
All courses are conducted in English and open to local and international students. 
Monday evenings from 7.00-9.00pm.
Cost: $445 per term 
Online, live streamed.  All sessions will be recorded and made available for the duration of the term.
Information:  Carmen +61 3 9876 5199 or email: c.kwong@steinerseminar.edu.au
Term 3 (7 weeks):
Monday 24 July – Monday 4 September
Term 4 (7 weeks):
Monday 9 October- Tuesday 20 November
Certificate of Professional Development
Our part-time courses come with a certificate of Professional Development hours, subject to meeting the course requirements:
Each evening will be live streamed and recorded.  We require your attendance of 80% of sessions in order to gain the acknowledgement of PD hours completed AND
a simple but meaningful assessment task at the end of each term which will be based on some general questions about what you have gained from all sessions completed to date. This is a required step as part of meeting PD standards in Australia.
A bag of handbuilding clay (this usually comes as single block of 10/15 kg in one bag, and costs approximately $15-20 per bag)- any colour. Please do not buy air drying clay. Look up on the internet where you can access a ceramic/pottery supplier.
Coloured pencils and A3 size plain drawing paper (loose leaf or in a book)
A computer (not a mobile phone) with sufficient internet bandwith and a camera to join the Zoom sessions.
Register for online course