When: on Zoom, Saturday 31st October at 10.00 am.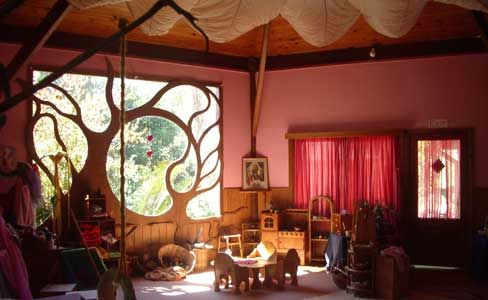 We are excited to announce a live streaming talk about "The adult as a role model worthy of imitation by the young child" by Connie Grawert on Saturday 31st October at 10.00am on ZOOM. As the adults in their lives, we must understand the developmental needs of young children in order to truly meet them.  What do we need to develop within ourselves to undertake this great responsibility? These  'vital years' from 0-7 need urgent protection from the ever growing pressures of a fast paced modern world, in order that children can unfold in a healthy way. How can we bring insights from Rudolf Steiner Early Childhood education into our lives and work to meet this goal?
About the presenter.
Connie has been involved in Steiner Early Childhood Education and its anthroposophical framework for many years. She was in the founding group of the Samford Valley Steiner School in Brisbane in 1987, taught grades 1-3 and then kindergarten before retiring from teaching in 2011. Since 2011 she has continued to engage in training, consulting and professional development in Steiner early childhood education in Australia, China and Vietnam.
She has given courses and seminars for Steiner early childhood teachers and parents, travelling widely in Australia, coordinated and lectured for 6 years in the internationally recognised Steiner kindergarten training in China and is a lifetime member of the Australian Association of Steiner Early Childhood Education (AARSECE). She was on the executive committee of AARSECE and acted as Star Weavings editor for many years.
Connie will open our part-time online course in Rudolf Steiner Early Childhood Education in February 2021 and she will speak about the topics this professional development course will address. Further information about this program will be provided at the conclusion of Connie's presentation.
This is a free community talk, and will provide inspiration for anyone who spends time with young children whether at home, or in a professional role in childcare, kindergarten or other setting.