"Thus the joy of the child in and with the environment must be reckoned among the forces that build and mould the physical organs. Teachers he/she needs with happy look and manner, and above all, with an honest unaffected love. A love which, as it were, streams through the physical environment of the child with warmth may literally be said to 'hatch out' the forms of the physical organs. The child who lives in such an atmosphere of love and warmth and who has around him/her really good examples for imitation, is living in the right element. One should therefore strictly guard against any living being done in the child's presence that he/she must not imitate."
Early Childhood Rudolf Steiner Education
For parents and people working with young children in the vital years. Part-time online.
Join us on-line for this unique live streaming course in Rudolf Steiner Early Childhood Education in 2022!
This one year part-time course will offer early childhood educators in all settings an inspiring professional development opportunity to develop new skills and deepen their understanding of Rudolf Steiner education for the 'vital years' of early childhood. It is also very suitable for anyone interested in education, personal development and the arts who loves lifelong learning – everyone is welcome!
This online course will be live-streamed, allowing you to engage directly with the Tutor. It will also be recorded for those people in time zones around the world.
Our part-time courses are non-accredited and do not lead to a qualification within the Australian Qualifications Framework but rather offer  a Certificate of Professional Development upon completion.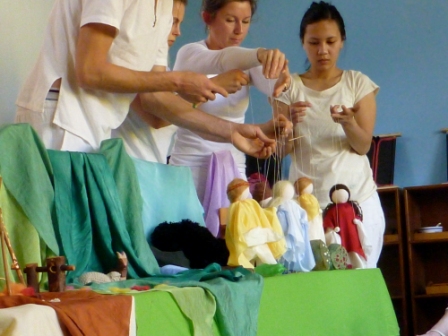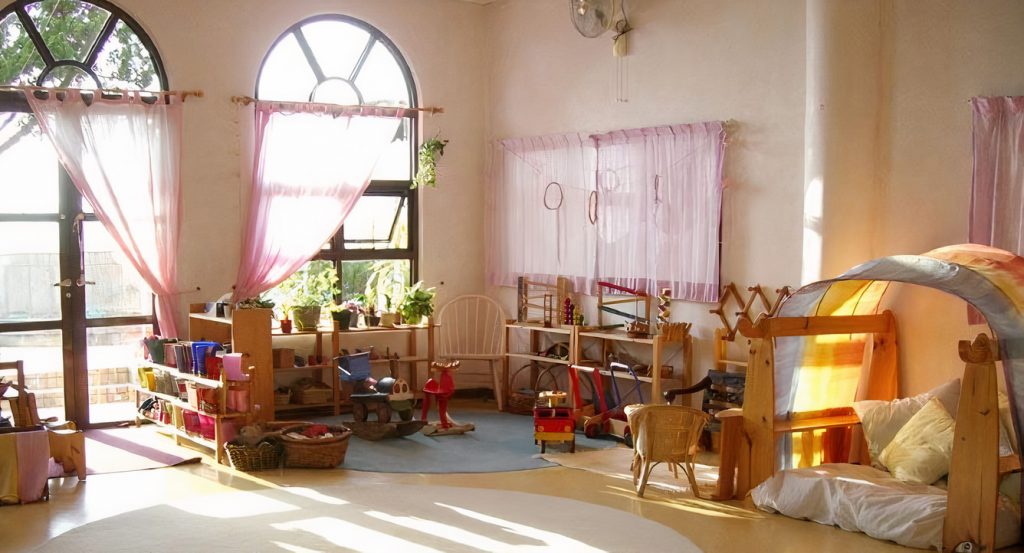 Subjects you will study in this course.
The program provides participants with a comprehensive overview of child development based upon the picture of human development given by Rudolf Steiner.
In addition the course offers participants inspiration, ideas, tools and practical experience in bringing age appropriate activity to the early childhood setting in which they work and/or parent.
We will explore topics including:
I began teaching at Glenaeon in 1980. The first 17 years were spent mostly in the Kindergarten and a Steiner preschool, Cherry Tree, as well as some class teacher work. In 1998 a new step began with the writing of the re-accreditation of the Advanced Diploma of Rudolf Steiner Education in Sydney and then taking over as coordinator of the course at Glenaeon School until 2010. During these 12 years I tutored in Kindergarten Studies, Festivals, Fairy Tales and Storytelling as well as Steiner Pedagogy, Life Phases and Biography.
In 2010 I began work as the Lead Writer of the Australian Steiner Curriculum Framework. This involved writing the core subjects for Kindergarten to Class 6 and supporting the writing of the Arts, Health and PE and Technologies. Since 2017 I have worked 2 days per week part-time with SEA in the areas of curriculum development and support, promoting Anthroposophical Study, Environmental Education projects, Reconciliation, liaising with Home Schooling families and supporting integration of Berry St Victoria Trauma informed practices.
My work 3 days per week with 12 most wonderful staff at Glenaeon Preschool continues and in 2013 I wrote an alignment booklet for Australian Steiner preschools linking Steiner Pedagogy and the EYLF through mapping documents.
Life and its work is very rich, fruitful and at times challenging in our age but also a privilege at this time in world history.
I obtained a Bachelor of Social work at Melbourne University and worked as a social worker in Child Protection and at the Royal Children's hospital before completing a Diploma in Primary Education. It was while studying and the working as a primary school teacher I became interested in Steiner education and went on to study part time at Warranwood and to pursue early childhood studies at La Trobe University. My first job in Steiner education was at Silkwood Steiner School on the Gold Coast as Kindergarten Teacher. After several years I moved to Northern NSW and became the Kindergarten teacher at Rainbow Ridge Steiner School. I have been teaching there for the past 17 years. One of my greatest passions is writing and singing and I was employed part time as the music teacher at Rainbow Ridge for 7 years also. I have merged my love of music and Kindergarten teaching by researching music in the mood of the fifth. I have written several books of songs and morning circles for the Kindergarten and run professional development sessions on using pentatonic music and music in the mood of the fifth in early childhood settings I presented workshops at the last Sea National conference and will do so at the next Vital Years
Connie Grawert has been involved in Steiner early childhood education and its anthroposophical framework for many years. She was in the founding group of the Samford Valley Steiner School in Brisbane in 1987, taught grades 1-3 and then kindergarten before retiring from teaching in 2011. Since 2011 she has continued to engage in training, consulting and professional development in Steiner early childhood education in Australia, China and Vietnam.
 She has given courses and seminars for Steiner early childhood teachers and parents, travelling widely in Australia, coordinated and lectured for 6 years in the internationally recognised Steiner kindergarten training in China and is a lifetime member of the Australian Association of Steiner Early Childhood Education (AARSECE). She was on the executive committee of AARSECE and acted as Star Weavings editor for many years. Connie lives in Brisbane, is married with 2 sons and 4 grandchildren aged between 1 and 9. She also has a large stepfamily with grand- and even greatgrandchildren. Spending time with family is one of her greatest pleasures in "retirement".
I have been a kindergarten teacher all of my adult life. I am entering my 40th year of teaching, taking a only a couple of years off to parent my three children. I have had the good fortune to teach at the Melbourne Rudolf Steiner School for 28 years, working across the sector from family play groups, kindergarten and prep.
I love my work, as it embraces a wide breadth of learning and skill set: story telling, parent liaison , festivals, nutrition , gardening , the arts and crafts , environment care and sustainability, to mention a few . There are always new and wonderful things to learn and discover within the curriculum but more importantly with the meeting of new children and their families each year. I have been involved in teacher training here and in India, and have participated in the Vital Years conference. I have also previously been in the association supporting early childhood in Victoria and Australia. In my spare time I have three young grandsons to share in my life.
Every Wednesday evening live streaming online, divided into two sessions. The first is from 7.00-8.00 pm, we then have a short break and begin the second session from 8.15-9.15 pm.
All sessions will be recorded and stored for you to view in the event that you are in a different time zone to Melbourne, or if you cannot attend live streaming for any reason.
This course is given in English.
Cost: $445 per term.
You will need a computer (not a mobile phone) with sufficient internet bandwith and a camera to join in on Zoom.
Enrolment enquiries: Carmen in the Seminar Office on 03 9876 5199 or email c.kwong@steinerseminar.com
Term 1: 16th Feb-30th March
Term 2: 4th May-15th June
Term 3: 20th July-31st August
Term 4: 5th October-16th November
Withdrawing and refunds
Please notify us by email if you will be withdrawing from a course.
· If you withdraw prior to course beginning we will refund any fees paid less a $100 enrolment processing fee.
· If you withdraw after the first session of the course, we will refund any fees paid, less $155 administration fee.
· If you withdraw after the second week, no refunds can be given.
Applying online is very quick and easy! Click the button below to go to our rapid registration form, to confirm your place in this course.