Part-time and short courses face-to-face on campus

There is something for everyone in our program of on-campus courses starting in February 2022. Broadly these are arts-based experiential short courses that offer an opportunity to:
Develop yourself
Gain new knowledge and skills;
Have a social and artistic experience.
Be part of a vibrant community.
You can read all about these on-campus courses by clicking on the course below.

If you are interested in online course options please visit our page here.
We offer a Certificate of Professional Development upon completion if requested. Our part-time courses are non-accredited and do not lead to a qualification within the Australian Qualifications Framework.
Information: Carmen in Enrolments on 03 9876 5199 or email c.kwong@steinerseminar.edu.au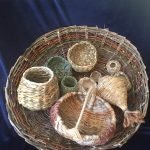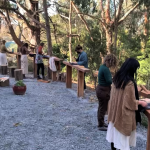 Timetable on-campus face-to-face 2022