Primary Rudolf Steiner Education:
the Class Teacher years 1-8
Part-time live streaming on-line in 2021.
Join us for this unique live streaming course in Rudolf Steiner Primary Education in 2021!
This two year part-time course will offer teachers in all educational settings an inspiring professional development opportunity to develop new skills and deepen their understanding of Rudolf Steiner education. It is also very suitable for anyone interested in education, personal development and the arts who loves lifelong learning – everyone is welcome!
Subjects you will study in this course:
Each term we explore key human development in relation to Steiner/Waldorf pedagogy, asking the question "how does the curriculum meet the child's inner most needs, at this particular stage of development?"
Each evening combines a presentation, with class discussion (subject to cohort size), and artistic work. Study areas include:
Artistic work is woven throughout the course including painting, drawing, modelling, handcraft. Other work best suited to face to face learning including Eurythmy, singing, Bothmer gym, participating in Morning Circle, will take place in the March intensive (see below).
View the timetable which provides an overview of the flow of the course.
Intensive experiential weekend.
An important additional aspect of this course is the March Experiential Intensive which will run from Friday 5th March (from 5.00 pm) to Sunday 7th March 5.00 pm. By meeting face to face and working together we have the opportunity to:
Have a rich experience of core areas of Steiner education that require your active participation, and which will considerably deepen your understanding of what comes throughout the course in subsequent terms. This includes singing, artistic movement, morning circle, handcraft and which are immeasurably more satisfying and meaningful when you are doing it rather than watching it on line;
Develop relationships with your tutor and fellow students with whom you will be studying online- this will enhance your experience for the rest of the course.
We understand that for a range of reasons, some people may not be able to attend this Intensive. Therefore we have set it as stand alone 'add on' to the online course, and it will be charged separately. It will also come with an additional certificate of professional development hours, acknowledging your participation over the weekend.
The Intensive will include all artistic materials, meals and tuition. It does not include transportation or accommodation.
NOTE: If the challenges we are all currently facing due to the COVID pandemic continue to impact on events such as our Intensive, we may need to reschedule to a later date.
We warmly encourage you to join us for this weekend, to participate in it fully for the entire program. For people in Victoria and Tasmania, there is a public holiday on Monday 8th March. For those outside of Victoria, there is the chance to fly home on Sunday night or Monday morning in time for personal commitments.
Gaining recognition of completed Professional Development hours through these courses.
Our part-time courses come with a certificate of Professional Development Hours, subject to meeting the course requirements:
Each evening will be live streamed and recorded. We hope this will be an enlivened experience for you. We require your attendance at 80% of sessions in order to gain the acknowledgement of PD hours completed AND
A simple but meaningful assessment task at the end of each term which will be based on some general questions about what you have gained from all sessions completed to date. This is a required step as part of meeting PD standards in Australia.


Recorded sessions
Sessions will be recorded and stored for up to 2 weeks in case you miss a session.
Materials you will need for the online course.
Teaching through the arts, and teaching artistically is a key aspect of Steiner education. Developing artistic skills and nourishing your own inner life is an important part of teacher development. All our courses weave classes in clay modelling, painting, drawing, hand craft as well as artistic movement, singing and drama throughout the week.
You will need to have access to or purchase some art materials. The absolutely essential items are:
the 'wet on wet' painting paper and the Stockmar paints which can be purchased online from Mercurius or from other suppliers. You could buy one each of red, yellow and blue or if you feel expansive, there is also the set of six which contains two tones of each colour.
Flat 18 mm brush for painting
smooth hand building clay
large format paper (A2)- suggest a cartridge spiral bound which becomes your portfolio. Otherwise, newsprint or cartridge loose large sheets is fine also.
Coloured pencils
Crayons in blue, red and yellow.
A piece of beeswax for modelling.
Information:
Local and International students
This course is open to local and international students. You will need sufficient proficiency in English to be able to participate. We do not require a IELTS test however as advice to you if English is not your first language, you would need to be able to participate at IELTS level 6. The fees are the same for local AND international students. 
Duration: 2 years part-time, over four terms per year.
Every Tuesday evening from 7.00-9.15 pm during school term dates. Note: as schools around Australia all have different term dates, we have endeavoured to schedule our course dates to fit in with everyone.
 Cost: $420 per term
Cost: $395 Intensive in March
Term dates 2021:
Term 1 (7 weeks):
Tuesday 9th February – Tuesday 23rd March
Term 2 (7 weeks):
Tuesday 27th April – Tuesday 8th June
Term 3 (7 weeks):
Tuesday 20th July – Tuesday 31st August
Term 4 (7 weeks):
Tuesday 5th October- Tuesday 16th November
Enquiries:
Email: office@steinerseminar.com
Phone: 9876-5199
Teaching faculty.
This course brings together highly experienced teachers who have been working in Steiner/Waldorf schools and in adult education for decades.
Course Coordinator: Tania Hungerford
Course Presenters:
Tania Hungerford
Tom Hungerford
Greg Noakes
Sean Daniel
Alan Drysdale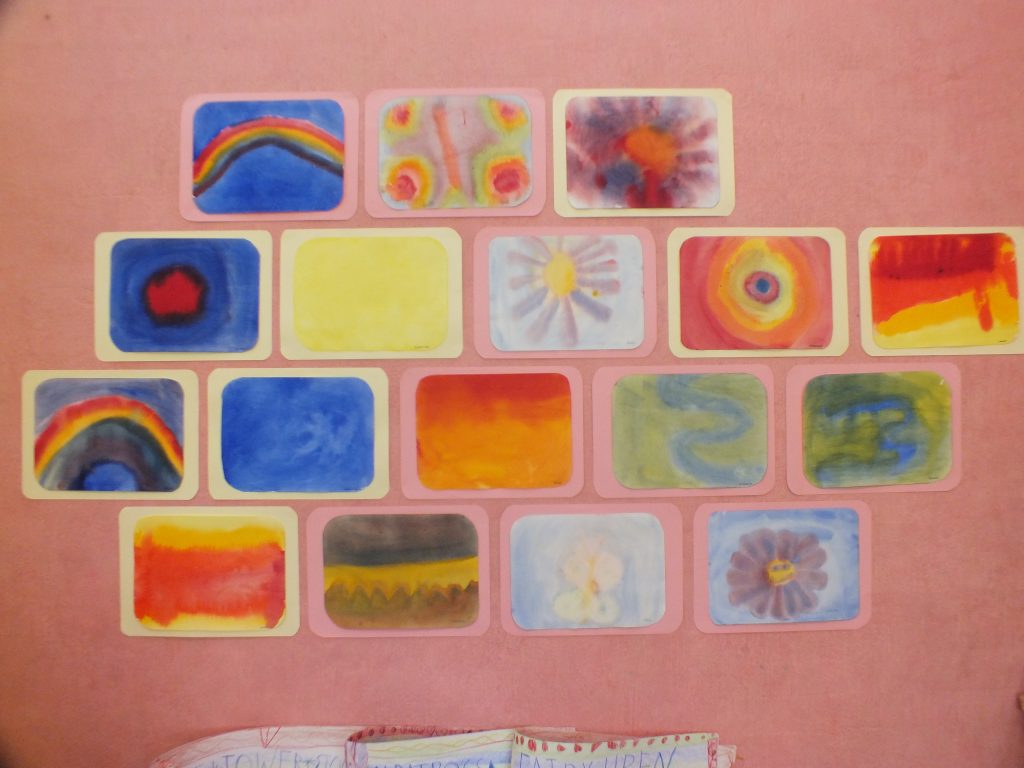 How to apply
To apply for this course click the button below to fill out an online application
Further information: tel. +61 3 9876 5199 or office@steinerseminar.com.
*Note: This course in Primary Rudolf Steiner Education- Class Teacher 1-8 is not an accredited course, and is not eligible for VET Student Loans. It does come with a certificate of professional development hours completed.