Primary Class Teacher 1-6 Rudolf Steiner Education part-time on campus face -to-face
This two year part-time online course offers teachers in all educational settings an inspiring professional development opportunity to develop new skills and deepen their understanding of Rudolf Steiner education. It is also very suitable for anyone interested in education, personal development and the arts who loves lifelong learning – everyone is welcome.
Our part-time courses are non-accredited and do not lead to a qualification within the Australian Qualifications Framework but rather offer  a Certificate of Professional Development upon completion referencing Australian Professional Standards for Teachers (APST).
Subjects you will study in this course
Each term we explore key human development in relation to Steiner/Waldorf pedagogy, asking the question "how does the curriculum meet the child's inner most needs, at this particular stage of development?"
Each evening combines a presentation, with class discussion (subject to cohort size), and artistic work. Study areas include:
Biography and life phases.
Anthroposophical studies focusing on key lectures and texts by Rudolf Steiner.
Form Drawing and the Twelve Senses.
Pedagogy and curriculum studies from Early Childhood to Class 6
Storytelling
Main Lessons
Child Study
Morning Circle
Program planning
Classroom management
Inclusive teaching practices to meet the needs of all children.
Interested in knowing more about Steiner Primary Education? Seeking professional development as a practicing teacher? Watch this recorded talk given by Terri McMillan.
Terri McMillan, a highly experienced Steiner Teacher shares her insights with you after a career of 36 years in the classroom. You can watch a talk given by Terri here, in which she discusses Steiner Primary Education and the task of the teacher.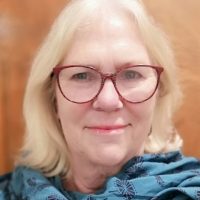 View the timetable for Year 1(2022) and Year 2 (2023)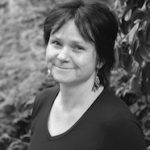 Tania Hungerford has been a teacher in Adult Education working with Anthroposophy for 25 years, drawing on a background in sculpture, social science, form drawing, biography work, counselling and art therapy. She teaches units including Sculpture, Form Drawing, the Twelve Senses, Human Development, the Four Temperaments, Professional Communication and Conflict Resolution, understanding and working with Trauma and developing inclusive teaching practices for working with Children with Individual Learning Needs. Tania has offered many Professional Development programs to Waldorf Teachers in schools around Australia and in Asia.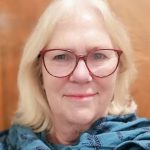 Terri McMillan is a teacher of 35 years experience in a Steiner School and 5 years in the State system. She co-founded the Maindample Steiner School (now Mansfield); took two classes through the Primary Class Teacher period, and has been a senior geography teacher for past 10 years. Terri co authored the Steiner Geography Curriculum for the Australian Steiner Curriculum Framework.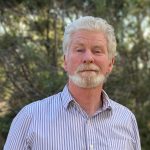 Tom Hungerford has taught in Steiner Schools for 25 years, principally as a Bothmer Gymnast and Phys Education Teacher but also extensively in the high school in the Hard Crafts. Most recently Tom was a Class Teacher at Sophia Mundi School in Melbourne. At the Seminar Tom teaches Anthroposphical Studies, Pedagogy, Epochs, Pedagogical Drama, Hard Crafts, Festivals, Physical Education and is also a Second Year Student Co-ordinator and Professional Experience Co-ordinator.
Time: 7.00 pm-9.15 pm with a short evening tea break.
Cost: $445 per term.
All materials included.
This course takes place face-to-face on campus at the Seminar, 37A Wellington Park Drive, Warranwood, VIC 3134. We are located 15 minutes from the Ringwood exit of the East Link. There is a bus stop at the bottom of our driveway.
Enrolment enquiries: Robin in the Seminar office on 03 9876 5199.
Every Wednesday evening, 7 weeks per term:
Term 1, 2022: 16th Feb-30th March
Term 2, 2022: 4th May-15th June
Term 3, 2022: 20th July-31st August.
Term 4, 2022: 5th October- 16th November
Term dates 2023 see image above.
Applying online is very quick and easy! Click the button below to go to our rapid registration form, to confirm your place in this course.
Important enrolment information
The Seminar is obliged to follow the State Government's requirements for gathering on site, in relation to COVID restrictions. At the time of publication (Oct 2021) this means that anyone attending the campus must be double vaccinated by 26th November, or hold an exemption. If this advice changes, we will update our information accordingly.