Caring for the Adolescent - every day in the now.
After the forced hiatus in 2021, we are happy to announce the on-campus Intensive for High School Teachers which will take place from 17-21 January 2022. Please take time to read our COVID restriction statement at the end of this overview.
Our key note talks will address the specific qualities and needs of the various age groups from Class 8 to Class 12 students in the current time. We all understand that teenagers tend to live in the present and we ask the questions: How can we understand the curriculum as an opportunity to bring new commanding experiences each day to develop the capacity of judgement? What are the real and meaningful encounters that speak to the inner life of adolescents? Which skills and capacities are really important?  And – most importantly: What is the role and responsibility of the teacher in all this?
Important update for all participants.
The Seminar is obliged to follow the State Government's requirements for gathering in relation to COVID restrictions. At the time of publication (Oct 2021) this means that anyone attending the campus must be double vaccinated by 26th November, or hold an exemption. If this advice changes, we will update our information accordingly.
The key note lectures of each day will focus on the being of the adolescents from Class 8 to 12 and their respective stage of development, referring to emblematic Main Lessons for the particular year levels
We will be joined by presenters each morning as follows:
Monday, Class 8 with Wolfgang Maschek: Literature, Epochs and Science.
Tuesday, Class 9 with Ken Killeen: Art
Wednesday, Class 10 with Jane Sanderson: Literature.
Thursday, Class 11 with Judy Martin: Parsifal
Friday, Class 12 with Dani Fischer: History of Architecture.
Other regular offers on the program
Choral singing
Movement – Eurythmy, Bothmer Gymnastics
Subject work groups
General studies and art workshops
We are looking forward to seeing you here with us for this face-to-face event, once again or for the first time.
Please note that this conference is intentionally created as an on campus meeting; we will not shift it to an online platform in response to changing COVID restrictions. We hope very much that we can all gather to collaborate, share meals in community and inspire one another for our ongoing work with adolescents.
It is essential that you enrol as soon as possible online, as this assists us with planning and all contingencies. This Intensive will go ahead subject to enrolment numbers so if you are intending on joining, we encourage you to please take the few minutes necessary to fill in the enrolment form by clicking Apply Now (below).
Information: Wolfgang Maschek for the Coordinating Group, 03 9876 5199
Applying online is very quick and easy. Click the button below to confirm your place in this course. 
Further information:
+61 3 9876 5199 or w.maschek@steinerseminar.com
When: Monday 17th January-Friday 21st January
Where: Melbourne Rudolf Steiner Seminar
37A Wellington Park Drive, Warranwood VIC 3134
Cost: $650.00 plus camping/school gym/breakfast option as outlined below.
Meals:  Catering for this conference includes morning tea, lunch, and afternoon tea.
Accommodation:  
School Gymnasium- this option is entirely subject to government advice in relation to COVID restrictions. If this is permitted under the advice at the time, space and showers may be available at the neighbouring Melbourne Rudolf Steiner School gymnasium which is two minutes away on foot. Bring your own sleeping mat, bag and pillow. Showers in the gym available. Breakfast  at the Seminar.
Camping: you are welcome to bring a tent, mat and bag and camp on the grounds of the Seminar. Showers and breakfast available at the Seminar.
Cost for either of these options above (includes breakfast) $35.00 for the week.
Check out AirBnb for other options.
Transport:
There are various bus routes that operate in the area. This link to the Public Transport Victoria website allows you to plan your journey, once you have established where you will be staying. You will need to purchase a MyKi card available from various outlets including train stations, the airport, newsagencies, in order to get around Melbourne by public transport.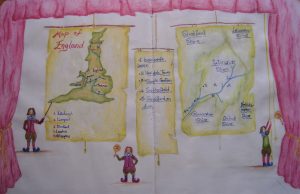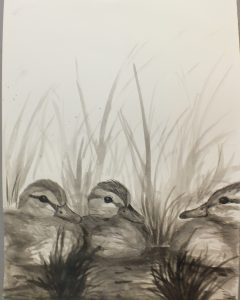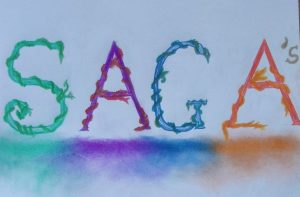 Presenters at this Intensive
Sarah has worked as a high school outdoor educator, science and maths teacher since 2010 at Sophia Mundi, Preshil and Collingwood College. Her favourite Main lessons to teach include Combustion, Plant Physiology and Acids, Base and Salts. Sarah is passionate and curious about how the world works and loves learning diverse skills such as programming and brewing beer.  "The middle years of a student's education are the most exciting, and yet challenging for teachers, parents and students alike" "understanding each teen, their connection with the world and giving them space to grow into their adult self is a privilege to be a part of and why I love being a teacher." 
Yasmin Bak is a Steiner LOTE teacher with a Master's in Applied Linguistics, who has lived in France and Japan. A former Steiner student she worked as kindergarten assistant at the Melbourne Rudolf Steiner School (MRSS) and was a playgroup leader and initiator of a Steiner bush kinder in Trentham, Victoria. Since 2008 she has taught secondary school French at MRSS, developing LOTE Curriculum in line with Steiner's indications. She has facilitated LOTE sessions at the High School Teaching Intensive Course for Steiner Teachers since 2018, recognising the many challenges faced by language teachers in Steiner schools across Australia.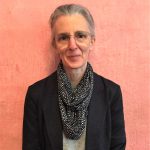 Suzy is a graduate of the Melbourne Rudolf Steiner School, where she has also taught Maths and Science to years 7 to 11 for nearly thirty years. She has also been a Guardian throughout the High School during this time.
Dani has worked in Steiner education for 11 years. After completing her Visual Arts and Creative Writing degree in 2007 and then my DipEd in 2008, she was lucky enough to get her dream job at the Little Yarra Steiner School in 2010, and has remained there ever since. She is a qualified teacher of Art and English, but has primarily focused on High School arts education throughout her career.  She has also been a member of Little Yarra Steiner School's management group for a number of yeas.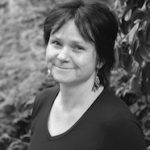 Tania Hungerford has been a teacher in Adult Education working with Anthroposophy for 25 years, drawing on a background in sculpture, social science, form drawing, biography work, counselling and art therapy. She teaches units including Sculpture, Form Drawing, the Twelve Senses, Human Development, the Four Temperaments, Professional Communication and Conflict Resolution, understanding and working with Trauma and developing inclusive teaching practices for working with Children with Individual Learning Needs. Tania has offered many Professional Development programs to Waldorf Teachers in schools around Australia and in Asia.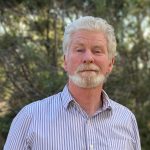 Tom Hungerford has taught in Steiner Schools for 25 years, principally as a Bothmer Gymnast and Phys Education Teacher but also extensively in the high school in the Hard Crafts. Most recently Tom was a Class Teacher at Sophia Mundi School in Melbourne. At the Seminar Tom teaches Anthroposphical studies, Pedagogy, Epochs, Pedagogical drama, Hard Crafts, Festivals, Physical Education and is also a Second Year Student Co-ordinator and Professional Experience Co-ordinator.
Walter has taught Mathematics in the High School and has been a Class Teacher at Melbourne Rudolf Steiner School for more than twenty years. He is also a practising artist.
Shane has taught VCE Literature and English for over 25 years, 21 of these at The Melbourne Rudolf Steiner School. His interest in spiritual ideas and inspirations in Literature began when he enrolled in the wonderful BA Humanities Course at Bendigo College (later La Trobe), which has now sadly been dismantled. His Post-Graduate work consisted of theses on the Platonic and unorthodox Christian ideas and visions in Blake's poetry and art.
He still attempts to explore such things with his senior students, in ways appropriate to their age and the set texts.
 He is also a fumbling kind of poet.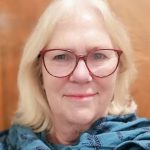 Terri McMillan is a teacher of 30 years experience in a Steiner School and 5 years in the State system. She co-founded the Maindample Steiner School (now Mansfield); took two classes through the Primary Class Teacher period, and has been a senior geography teacher for past 10 years. Terri co authored the Steiner Geography Curriculum for the Australian Steiner Curriculum Framework.  
Michael Nekvapil was a member of the founding Board of Directors of Canberra Rudolf Steiner School (Orana), a year before premises were found and the first students were enrolled.
Before taking on Class 1 in 1986, he taught the sessional kindergarten for 3 years and was also bursar and maintenance man. Completing class 6, Michael subsequently taught the next two class 6 classes before taking the third class 6 on to classes 7 and 8, extending the Class Teacher period so that the High School years could be pioneered. From 1996 he taught Maths and Science as well as being a continuous Class Guardian in the High School until leaving for Melbourne at the end of 2015.
Over the years, Michael developed a great interest in the adolescent. To quote someone, 'The primary child learns about the world through their teacher(s); the High School 'child' learns about their teacher through the subject taught.' Having been a generalist class teacher, he became a specialist subject teacher. The (Goethean) Science courses he attended, presented by Manfred von Mackensen and Peter Glasby in Adelaide, encouraged his great love of teaching Physics, Chemistry and Maths, as both Main and Practice lessons.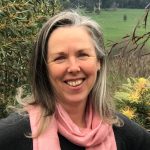 Kelly Papas is a Eurythmist and teacher. She completed her Eurythmy training at the Aurora Australis School of Eurythmy and the Arts and teaches children from Prep to year 12 at a number of Steiner Schools in Melbourne.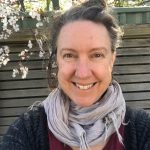 Jane lives in Castlemaine, Victoria, and is a secondary school English and Humanities teacher. Apart from 6 months teaching in mainstream education, she has worked exclusively in the Steiner Stream at Castlemaine Secondary College with year 9 and 10 students. Jane's empathy and natural rapport with students, and her deep commitment to Steiner pedagogy, have been significant factors in the success of the Steiner program at CSC. She has studied Visual Art, has a Masters of Education and she is currently learning French. She is the mother of two teenagers (one of whom she teaches). She enjoys making art, walking in the local bush and has recently re-discovered the joys of hoola-hooping.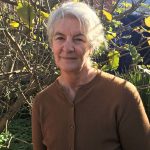 Julia White taught art throughout the secondary school (Years 7-12) at the Melbourne Rudolf Steiner School for 20 years. She has been a Tutor at the Melbourne Rudolf Steiner Seminar teaching Art History, painting and sculpture. Julia is a practicing artist who exhibits her work.