Steiner High School Teacher Professional Development- awakening young people to their destiny.
Rudolf Steiner High School Education– an online part time program of professional development for teachers commencing 2021.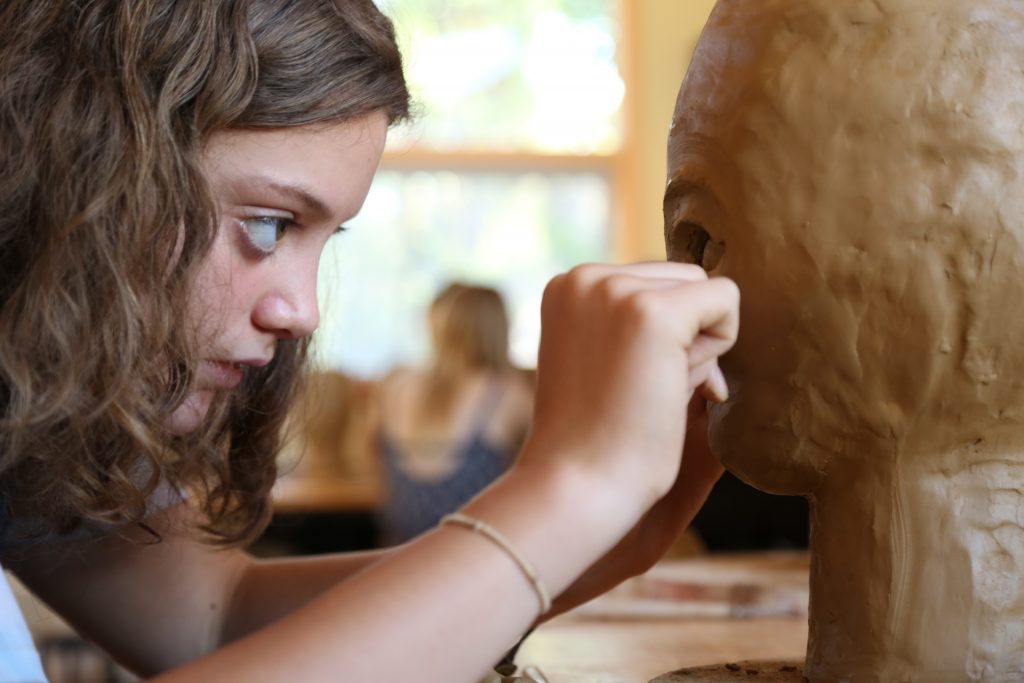 This course is aimed at existing teachers who wish to deepen their
understanding of Steiner education in the secondary years. From the nature of
the developing adolescent to the needs of the inner work of the teacher, the
course investigates and discusses a variety of aspects pertinent to secondary
education.
The focus is on deepening our understanding of how the education meets
and supports the emerging individuality of a teenager. This work centres around
a vision of the person as an unfolding spiritual being. High school finds its
meaning in helping students to create their own path into the great disciplines
of humanity: philosophy, science, geography, history, language, literature,
mathematics, music, physical culture and art. Students' interest in these areas
of human striving is awakened through the enthusiasm and expertise of the High School Teacher.
Young people are the bearers of unique impulses which must flourish for the benefit of the world. Part of our task is to provide the means through which they can develop their skill and knowledge with veneration in both the arts and sciences. With this experience they are able to partake, contribute and truly live within our rich culture in this current epoch of world evolution.
Through lectures, discussions, demonstrations and activities, the richness of a Steiner High School will be investigated and characterised.
Course overview
This online professional development opportunity will take place over two terms on a Wednesday evening:
Term one will explore anthroposophic principles describing the 3-fold and 4-fold human being. It will include a study of  Foundations of Human Experience, lecture 9, and related literature by Craig Holdrege, S. Sigler, M. Wagenschein. Titles to be provided in due course.
Term two focuses on one of the key series of educational lectures given by Rudolf Steiner on the nature of the Human Being. We begin with an introduction to Steiner Education emphasising Rudolf Steiner's description of the psychology and spirituality of the human being. Text: Rudolf Steiner's Study of Man (Foundations of Human Experience.)
Topics across the two terms include:
Adolescence as a stage of human development
The being of the High School Teacher

High School teacher teamwork
Working with adolescents

Tempering emotions, leading to clear judgement

Providing 'commanding presence' in the classroom

'Soul themes' – the 'epochs' of the curriculum

Year 12 project – a modern initiation
Information:
Local and International students
This course is open to local and international students. You will need sufficient proficiency in English to be able to participate. We do not require a IELTS test however as advice to you if English is not your first language, you would need to be able to participate at IELTS level 6. The fees are the same for local AND international students. 
Course duration: Two terms of seven weeks each, on a Wednesday evening.
Once a week from 7.00-9.15 pm within school term dates. Note: as schools around Australia all have different term dates, we have endeavoured to schedule our course dates to fit in with everyone.
Term dates 2021:
Term 1 (7 weeks): Wednesday 10th February – Wednesday 24th March
Term 2 (7 weeks): Wednesday 28th April – Wednesday 9th June
 Cost: $420 per term
Gaining recognition of completed Professional Development hours through these courses.
Our part-time courses come with a certificate of Professional Development Hours, subject to meeting the course requirements:
Each evening will be live streamed and recorded. We hope this will be an enlivened experience for you. We require your attendance at 80% of sessions in order to gain the acknowledgement of PD hours completed

AND


A simple but meaningful assessment task at the end of each term which will be based on some general questions about what you have gained from all sessions completed to date. This is a required step as part of meeting PD standards in Australia.

Recorded sessions
Sessions will be recorded and stored for up to 2 weeks in case you miss a session. If you are not able to participate in the live streamed sessions, you can watch these on catch up, however we will not be able to provide a Certificate of PD completed if you are viewing recordings only.
How to apply
To apply for this course click the button below to fill out an online application
Further information:
+61 3 9876 5199 or office@steinerseminar.com.

*Note: The part-time 'Early Childhood Rudolf Steiner Education Course'
is not an accredited course, and is not eligible for VET Fee Help
 Wolfgang, born in Germany, has lived in Melbourne for 33 years. After working for more than 30 years in Rudolf Steiner schools, he is now a full-time tutor in teacher training at the Melbourne Rudolf Steiner Seminar. In the classroom, he spent the last 10 years mainly in the High School, teaching most subjects in classes 7 & 8 and focusing on Humanities in classes 9 & 10. At the Melbourne Rudolf Steiner Seminar, he is in charge of curriculum studies (Math, History, Literacy and Art), Communication Skills, Planning Skills and Drama as well as Professional Development for practicing class teachers.
I have a passion for History and completed a degree in Ancient History and Anthropology in my hometown of Toronto, Canada, back in the early 1990s. I came across Steiner's world view not long after arriving in Australia in 1998 and have found it fascinating to contemplate the history I studied a decade before through the lens of anthroposophy.  As a result, Steiner's concept of the evolution of consciousness is always at the forefront of my world view. After completing the full time Steiner teacher training course offered at the seminar in 2006/7 I then went on to complete my Dip Ed. From there I became a class teacher (also a music and woodwork specialist teacher) in 2010 at Chrysalis Steiner School. I have taken classes from class 3-8 and have been particularly active and involved with the class 7/8 students over the past few years. I was chosen as College Chair back in 2017 and have remained in this position since then, leading book studies and endeavouring to keep anthroposophy alive and thriving amongst our staff as well as the wider community. Likewise, I have been a member of the Board of Directors at our school for nearly four years.