2022 END OF YEAR

Steiner High School Teacher
2-day INTENSIVE
Thursday, Friday , 24-25 November 2022
On-campus – 37a Wellington Park Drive, Warranwood VIC
We are delighted to invite teachers to a 2-day high school intensive professional development training.  This event is aimed towards high school teachers in Steiner schools who want to widen their understanding in Steiner philosophy (anthroposophy) and pedagogy and see the direct link to adolescent development, curriculum and lesson planning and delivery.
Professional development
This course will give you a certificate of professional development hours referencing the Australian Teacher Professional Standards. 
Wolfgang was born in Germany and has lived in Melbourne for 36 years. He spent more than 30 years teaching in Rudolf Steiner schools, and teaching adults at the Seminar.  He is now in semi-retirement sharing his rich experience with teachers in this course.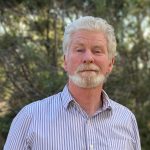 Tom Hungerford has taught in Steiner Schools for 25 years, principally as a Bothmer Gymnast and Physical Education Teacher but also extensively in the high school in the Hard Crafts. Most recently Tom was a Class Teacher at Sophia Mundi School in Melbourne. At the Seminar Tom teaches Anthroposphical Studies, Pedagogy, Epochs, Pedagogical Drama, Hard Crafts, Festivals, Physical Education and is also a Second Year Student Co-ordinator and Professional Experience Co-ordinator.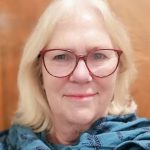 Terri McMillan is a teacher of 35 years experience in a Steiner School and 5 years in the State system. She co-founded the Maindample Steiner School (now Mansfield); took two classes through the Primary Class Teacher period, and has been a senior geography teacher for past 10 years. Terri co- authored the Steiner Geography Curriculum for the Australian Steiner Curriculum Framework.  
Information for participants
Thursday – Friday, 24-25 November 2022
9.00am – 4.00pm
Face-to-face, on-campus at:
37a Wellington Park Drive, Warranwood VIC
 Cost: $480
For content queries, call Wolfgang Maschek, 0424 034 973, or email w.maschek@steinerseminar.edu.au
For enrolment questions, please contact Carmen in the office on +03 9876 5199 or email: c.kwong@steinerseminar.edu.au
Please wear comfortable clothing and wear or bring shoes for movement exercises.
Bring your lunch or money for a cafe lunch.