Steiner High School - Teaching the Middle Years Class 7-8, part-time online.
This new part- time online program for Steiner High School Teachers offers an in-depth exploration of the stage of development of the adolescent in Classes 7-8, together with a rich journey through the pedagogy and curriculum for this intensely joyful and challenging transition between primary and high school.
We begin with a foundation term of of study of human development, focusing on the life phases and temperaments, and working with Rudolf Steiner's  'Theosophy' which provides  the basic vocabulary describing the human being in anthroposophic terms. This is combined with the six basic exercises to develop and clarify thinking, feeling and willing. 
We then enter into the being of the Class 7 child in Term 2, and the Class 8 child in Term 3, consider the key Main Lessons which are brought in relation to meeting the respective stage of child development.
We are delighted to bring together a formidable highly experienced team to share their life experience as Steiner High School Teachers who have worked deeply with their classes 7-8 over many decades.
Each evening offers a blend of lecture/presentation/discussion  followed by an artistic activity relating to the curriculum studied.
Our part-time courses are non-accredited and do not lead to a qualification within the Australian Qualifications Framework but rather offer  a Certificate of Professional Development referencing Australian Teacher Professional Standards upon completion.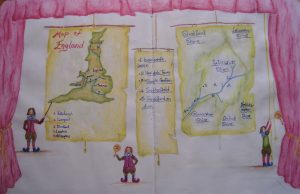 Course timetable, Terms 1-3, 2022
Tutors in this PD program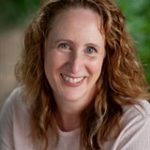 Alison McKean has been a Steiner teacher for the past 23 years as a Classroom teacher, Specialist teacher, High School Guardian and administrator. She has taught from Prep to Class 12 and as such she has a deep knowledge of the curriculum, student developmental stages, and administrative responsibilities. Alison was integral in the founding of Collingwood College's current Steiner Stream Prep program and has mentored staff from all year levels. Alison is also a musician. At the Melbourne Rudolf Steiner Seminar she focuses on classroom management, Language and Literature, History and Music.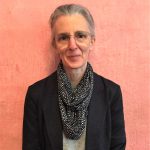 Suzy Connolly is a graduate of the Melbourne Rudolf Steiner School, where she has also taught Maths and Science to years 7 to 11 for nearly thirty years. She has also been a Guardian throughout the High School during this time.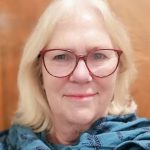 Terri McMillan is a teacher of 35 years experience in a Steiner School and 5 years in the State system. She co-founded the Maindample Steiner School (now Mansfield); took two classes through the Primary Class Teacher period, and has been a senior geography teacher for past 10 years. Terri co authored the Steiner Geography Curriculum for the Australian Steiner Curriculum Framework.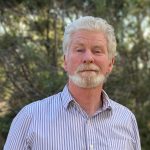 Tom Hungerford has taught in Steiner Schools for 25 years, principally as a Bothmer Gymnast and Phys Education Teacher but also extensively in the high school in the Hard Crafts. Most recently Tom was a Class Teacher at Sophia Mundi School in Melbourne. At the Seminar Tom teaches Anthroposphical Studies, Pedagogy, Epochs, Pedagogical Drama, Hard Crafts, Festivals, Physical Education and is also a Second Year Student Co-ordinator and Professional Experience Co-ordinator.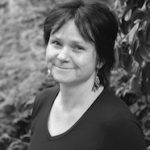 Tania Hungerford has been a teacher in Adult Education working with Anthroposophy for 25 years, drawing on a background in sculpture, social science, form drawing, biography work, counselling and art therapy. She teaches units including Sculpture, Form Drawing, the Twelve Senses, Human Development, the Four Temperaments, Professional Communication and Conflict Resolution, understanding and working with Trauma and developing inclusive teaching practices for working with Children with Individual Learning Needs. Tania has offered many Professional Development programs to Waldorf Teachers in schools around Australia and in Asia.
When: Three terms, every Wednesday evening live streaming online, divided into two sessions. The first is from 7.00-8.00 pm, we then have a short break and begin the second session from 8.15-9.15 pm.
All sessions will be recorded and stored for you to view in the event that you are in a different time zone to Melbourne, or if you cannot attend live streaming for any reason.
This course is given in English.
Cost: $445 per term.
What you will need 
We will be doing artistic work as part of our learning in these sessions. It is essential that you are organised to have the following materials ready to use:
A bag of handbuilding clay [ these usually come as single block of 10/15 kg in one bag, and cost approximately $15-20 per bag)- any colour. Please do not buy air drying clay. Look up on the internet where you can access a ceramic/pottery supplier.
A3 paper.
Coloured pencils –  some students like to have the good quality Lyra coloured pencils often used in Steiner schools, however you may already have pencils and this will be fine!  Paper, ruler, fine point pen, sharp pencils.
2 candles.
Small ball of wool or string. 
 Water color paints (as above, a good quality pigment is desirable but whatever you can access is fine), and a few brushes.
A computer (not a mobile phone) with sufficient internet bandwith and a camera to join in on Zoom.
Information: For enrolment questions, please contact Carmen in the office on +03 9876 5199 or email: c.kwong@steinerseminar.com
Term 1: Wednesday 16th February-30th March.
Term 2: Wednesday 4th May-15th June.
Term 3: Wednesday 20th July-31st August.
Withdrawing and refunds
If you wish to withdraw from a course, please send an email to office@steinerseminar.com.
· If you withdraw prior to a course beginning we will refund any fees paid, less a $100 administration fee.
· If you withdraw after the first session of the course, we will refund any fees paid, less a $155 administration and withdrawal fee.
· If you withdraw after the second week, no refunds can be given.
Applying online is very quick and easy! Click the button below to go to our rapid registration form, to confirm your place in this course.