The art of communication: a course to enrichen your personal and professional communication.
"Conversing, as Goethe conceived it, is the art of arts. The very place in his works where the subject finds mention lets us glimpse its singular rank in his esteem. This is in a key scene of his fairy tale, The Green Snake and the Beautiful Lily. There, the four kings enthroned in the subterranean mystery temple are roused to the dawning of a new Age of Man when the serpent, made luminous by the gold she had swallowed, penetrates with her light into their dark sanctuary, and the following dialogue takes place:
"Whence came you hither?" asked the golden king.
"Out of the clefts where gold dwells," replied the serpent.
"What is more glorious than gold?"
"Light!"
"What is more quickening than Light?"
"Conversation!"
Quoted from essay "The Art of Goethean Conversation" by Marjorie Spock, 1983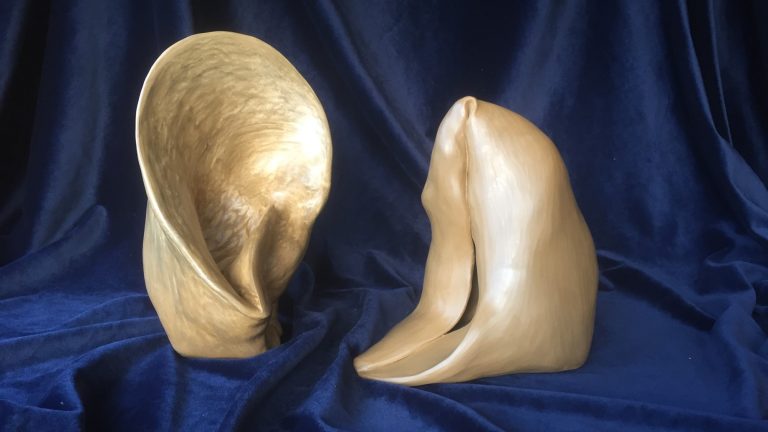 With this picture of communication as the 'Art of Arts', this course will provide a framework for developing new insights and skills to bring to your own communication. 
We begin with laying a foundation for understanding human development as the basis for gaining insights into our selves and those with whom we communicate.
The program of 14 sessions over 2 terms includes:
Lecture, discussion and shared activities;
Weekly readings.
Exercises to practice during the week;
Meaningful and manageable tasks to complete during and outside of sessions including clay modelling, drawing, poetry, journaling, reflective practice.

Our part-time courses are non-accredited and do not lead to a qualification within the Australian Qualifications Framework but rather offer  a Certificate of Professional Development upon completion.
Live streaming and recorded
Each session will be recorded and available for viewing for the duration of the course if you miss the livestream. Alternative tasks will be offered for those people unable to participate in real time
Certificate of Professional Development
A Certificate of Professional Development will be provided upon completion of the course.
1. Foundations of human development:
Three fold, four fold and nine fold human being.
Thinking, Feeling and Willing
The four temperaments.

2. Goethean observation- developing insights and skills in observation.
3. Inner development exercises and considerations:
The six basic exercises
The 7 life processes
The 12 virtues

4. The different settings in which we communicate:
Preparation and establishing a conversation.
The awareness of sympathy, antipathy.

5. The art of listening:
The responsibility and gesture of the listener.
Awareness of the contribution of our unique self in relation to thinking feeling and willing.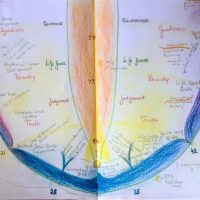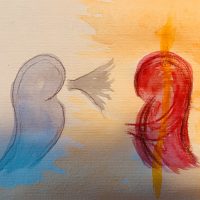 6. Conscious listening and speaking, engaging our 'I' organisation:
The responsibility of the speaker and considerations to practice.
Creating space.
A conversation which invites spirit.
From the helping conversation to partner and colleague conversations.
7. Working in groups. creating and holding and participating in 'artistic meetings.'
8. Conflict: what happens next?
From common stages and behaviours in conflict situations to the possibilities for growth inherent in conflict.
Introduction of some models.
Coming to know our own patterns.
9. The seven planets:
How they influence us and how we can also use the knowledge of the planetary influences to bring balance to ourselves and to our communication encounters.
10. Between light and the shadow:
The 3 fold core of the human being: the relationship between our higher self, our everyday ego and our shadow.
How can we work with more consciousness.
11. Conflict – doomed for destruction or an invitation for development? Glasl's 9 step model on conflict escalation
12. Steps for collaborative development through interest, flexibility, creative thinking, feeling and willing, imagination, inspiration, and intuition.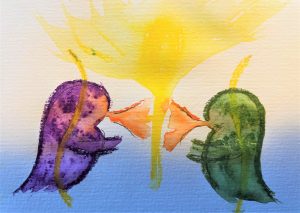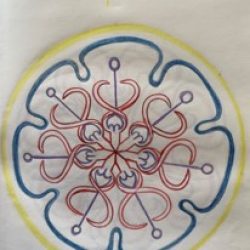 Tania Hungerford has taught at the Seminar for more than 20 years and over this time has developed rich and meaningful learning experiences for the many students who have come to study here. She teaches across a range of courses and subjects, bringing a depth of experience working out of anthroposophy,and drawing on a comprehensive background of training in the areas of sculpture, social science, form drawing, biography work, counselling and art therapy.
Tania teaches subjects in the full time Advanced Diploma of Rudolf Steiner Education, including: Sculpture, Form Drawing, the Twelve Senses, Human Development, the Four Temperaments, Goethean Observation, Professional Communication and Conflict Resolution, understanding and working with Trauma and developing inclusive teaching practices for working with Children with Special Learning Needs.
She also teaches in our part-time online and on campus courses:  Primary Class Teacher Rudolf Steiner Ed 1-6; Harmonising trauma and stress disorders through arts and movement; Arts short courses (sculpture, wood carving).
Over the past decade Tania has offered many Professional Development programs to Waldorf Teachers in schools around Australia and in Asia. Tania has qualifications including a Certificate in Steiner Education; Advanced Diploma in Rudolf Steiner Education; Certificate in Biography Counselling; Bachelor of Social Science/Counselling; Grad Diploma in Experiential and Creative Art; Masters of Therapeutic Arts Practice;  CERT IV TAE40116.
When: every Wednesday evening live streaming online, divided into two sessions. The first is from 7.00-8.00 pm, we then have a short break and begin the second session from 8.15-9.15 pm.
All sessions will be recorded and stored for you to view in the event that you are in a different time zone to Melbourne, or if you cannot attend live streaming for any reason.
This course is given in English.
Cost: $445 per term.
What you will need to participate in this course.
We will be doing artistic work as part of our learning in these sessions. It is essential that you are organised to have the following materials ready to use:
A bag of handbuilding clay [ these usually come as single block of 10/15 kg in one bag, and cost approximately $15-20 per bag)- any colour. Please do not buy air drying clay. Look up on the internet where you can access a ceramic/pottery supplier.
Coloured pencils and A3 size plain drawing paper (loose leaf or in a book). Some students like to have the good quality Lyra coloured pencils often used in Steiner schools, however you may already have pencils and this will be fine!  
A computer (not a mobile phone) with sufficient internet bandwith and a camera to join in on Zoom.
Information: Robin in the office on +03 9876 5199 or email: office@steinerseminar.com
Term 3: Wednesday 20th July-Wednesday 31st August.
Term 4: Wednesday 5th October-Wednesday 16th November.
Applying online is very quick and easy! Click the button below to go to our rapid registration form, to confirm your place in this course.