Outdoor Classroom: Experiential Learning
                         "Tell me, I'll forget. Show me, I'll remember. Involve me, I'll understand."
Outdoor Classroom Information Evening Recording  CLICK HERE.
Educators search for meaningful and engaging learning experiences to authentically meet the diverse needs of young people in their care.  Outdoor Classroom: Experiential Learning is a well-developed and practiced pedagogical approach, and there is a great interest in knowing more about its basis and implementation. 
The course is designed to support teachers develop Outdoor Classroom: Experiential Learning programs in their learning communities.  
Practical ways to cultivate health, balance and well-being for students by means of experiential based, hands-on learning strategies which enhance their connection to nature.
Links with the environment as an agent in learning and teaching.
Skills and strategies which are site-specific, age-appropriate and low cost.
How to conduct a site survey to identify resources and develop sustainable resourcing practices.
Confidence in how to match literacies of making and growing (craft and gardening practices) with developmental needs to support healthy, holistic integrated learning.
Develop an Outdoor Classroom: Experiential Learning Curriculum appropriate to your learning community.
Although our meetings are video-based sessions, the course activities are designed to encourage you to get outdoors as often as possible, to hone your observation skills and assemble and work on your portfolios.
The first session will include a form of Pepeha (formal introduction) where participants will introduce themselves and share what crafting (making) and gardening (growing) skills exist in their whakapapa (family tree). You may want to give some thought to this.
Session 2 includes a reference to "Reflective Practice". It is warmly recommended that you use a reflective journal during this course to help develop a web of meaning of your own learning
Each session will end with a shared review.
A list of readings will be sent to enrolled participants and most of these will be available from our student portal.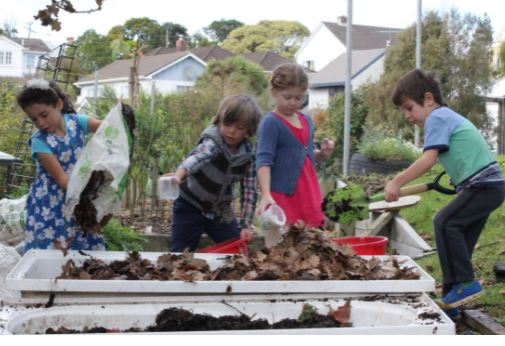 Educator, Bachelor of Education, Master craftsman
John was born in New Zealand and has been an artisan and educator for five decades.
"My formative years, helping my father (an architect) and grandfather (a carpenter) build our house, establish gardens and an orchard, being nurtured by my mother and grandmother's attentive care and comprehensive self-sufficient skills (cooking, sewing, knitting) by which they made our house a home, or playing in the bush where my life-long love of bushcraft was born, are infused with the rich colours of music-making and storytelling.
I trained and qualified as a teacher but chose to take a year in solitary retreat to focus on sculpture, poetry and Zen practise. The following years were occupied learning and practising crafts. I then completed a two-year in-depth, in-service training as a Steiner teacher, leading to roles as a general class teacher for 16 years, and also in the High School Fine Arts and Hard Materials Technology.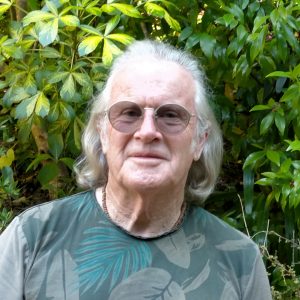 In 2010, a confluence of my life-long immersion in craft and education occurred when, inspired by Bernard Graves, I began the process of establishing and developing, at Michael Park Steiner School, the Outdoor Classroom's comprehensive curriculum gardens, lower-school craft / experiential skills-based curriculum, its integration into H/S Technology, an intensive Masterclass Craft program and camps.
Word spread: tasks multiplied; Outdoor Classroom teacher training courses, consulting, presenting workshops and papers and organizing conferences ensued. I "retired" from full-time teaching at the end of 2016 and established "Artisan Pathways "to run workshops, travel and consult in New Zealand and Australia and garden more.
This course takes place online every Monday evening from 7.00pm-9.00 pm (AEDT Melbourne time)
Sessions will be recorded and uploaded to the student portal to view for the duration of the term.
You will need a computer (not a mobile phone) with sufficient internet bandwidth and a camera to join in on Zoom.
Cost: $445
Enrolment enquiries: Carmen on 03 9876 5199.
Email: c.kwong@steinerseminar.edu.com
Note new dates:
Monday 20th February -Monday 3 April 2023.
Note: this schedule includes the Monday, 13th March, of the Labor Day long weekend.
Withdrawing and refunds
If you wish to withdraw from a course, please send an email to c.kwong@steinerseminar.edu.au
·         If you withdraw prior to a course beginning we will refund any fees paid, less a $100 administration fee.
·         If you withdraw after the first session of the course, we will refund any fees paid, less a $155 administration and withdrawal fee.
·         If you withdraw after the second week, no refunds can be given.