Clay modelling for
the home and classroom
Sculptural activity and clay modelling fulfill a deep inner need for children and adults alike. It has many benefits and possible applications in the classroom and home. Rudolf Steiner speaks of the inner activity that takes place when we engage in forming and modelling clay'.  Clay supports the development of children in a variety of ways. It has an energising and regenerating effect on human life forces. It works on strengthening our will and it is a creative, formative, forgiving and therapeutic material full of potential to not only give us joy, but to challenge us and to teach us about ourselves.
Term 3 will be brought to you by Tania Hungerford.  It is designed for integrated and cross curricular teaching in classes 3-8.  A third dimension is brought to the teaching by connecting our hands and the development of children utilising the therapeutic aspects of clay work such as centering, grounding, adjusting self to other's needs etc.  We will learn the various techniques for working with clay.  We will also go beyond making clay objects to explore the connection between clay work and will development, which is far more than the ability to 'do' things.
This part-time online offers  a Certificate of Professional Development upon completion.   It is non-accredited and does not lead to a qualification within the Australian Qualifications Framework.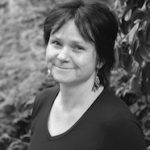 Tania Hungerford (Term 3 tutor) has been a teacher in Adult Education working with Anthroposophy for 25 years.  She teaches units including Sculpture, Form Drawing, the Twelve Senses, Human Development, the Four Temperaments, Professional Communication and Conflict Resolution, understanding and working with Trauma and developing inclusive teaching practices for working with Children with Individual Learning Needs. Tania has offered many Professional Development programs to Waldorf Teachers in schools around Australia and in Asia.
Tania has brought the therapeutic aspects of working with clay into the Seminar's courses "Harmonising Trauma and Stress Disorders Through Working With the Arts" and "Therapeutic Arts".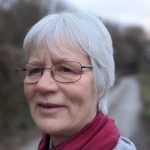 Almut Woolard (Term 2 tutor) has worked in Steiner Waldorf education for over 25 years.  Leading and establishing a parent and child group was followed by teaching woodwork, clay-modelling and upper school crafts in the South Devon Steiner School, England. Four years of studying anthroposophy and sculpture at Emerson College in the 80's laid the foundation for the pedagogical work with wood and clay.
Working in the sculptural arts is very important and developmental for children.  Her contribution to teacher training in Europe and Asia has been very practical, giving teachers skills and confidence for using clay and wood with children.
What you will need
Materials: the cost of these is separate to the course fees. You will need to purchase or have access to some artistic materials including:
Pottery clay – a block of smooth hand building clay available from ceramic supply shops (10-15 kg). Cost approx $15-20
Personally I like using a fine clay with added grog (ground up pre-fired clay) because it makes for less shrinkage when drying and better resistance to cracking during drying and firing.

Clingfilm or plastic bags for keeping the clay moist
Modelling board
Note : Air-drying clay contains small polyester fibres to hold the clay together and is not recommended.
Term 2 material list will be updated soon.
Date, time and cost
Duration: 2 terms in 2023. 3 May to 14 June and 26 July – 6 September
Wednesday evenings from 7.00 – 9.00pm (Melbourne time AEST)
Cost: $445 per term
Information: For enrolment questions, please contact Carmen in the office on +03 9876 5199 or email: c.kwong@steinerseminar.edu.au
Withdrawing and refunds
Please notify us by email if you will be withdrawing from a course. 
·         If you withdraw prior to course beginning we will refund any fees paid less a $100 enrolment processing fee.
·         If you withdraw  after the first session of the course, we will refund any fees paid, less $155 administration fee.
·         If you withdraw after the second week, no refunds can be given.
Certificate of Professional Development
Our part-time courses come with a certificate of Professional Development Hours, subject to attendance at 80% of sessions in order to gain the acknowledgement of PD hours completed.
Each evening will be live streamed and recorded.
Click below to confirm your place in this course.