"To educate the whole child, his heart and his will must be reached as well as the mind. If a child has been able in his play to give up his whole loving being to the world around him, he will be able, in the serious tasks of later life, to devote himself with confidence and power to the service of the world." - Rudolf Steiner
Early Childhood Rudolf Steiner Education
A part-time online course for parents and people working with young children in the vital years
This one year part-time course will offer parents and early childhood educators in all settings the opportunity to develop new skills and deepen their understanding of Rudolf Steiner education for the 'vital years' of early childhood. It is also suitable for home schoolers, and anyone interested in education, personal development and the arts.
The online course will be live-streamed, allowing you to engage directly with the tutor. It will also be recorded for later viewing. An optional face-to-face intensive will take place here on our campus in Warranwood Victoria and include essential classroom elements such as Morning Circle, craft activities, singing, storytelling, puppetry, painting, eurythmy and kindergarten visits .  
This course will give you a certificate of professional development hours referencing the Australian Teacher Professional Standards.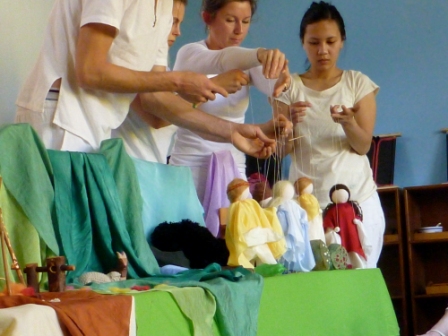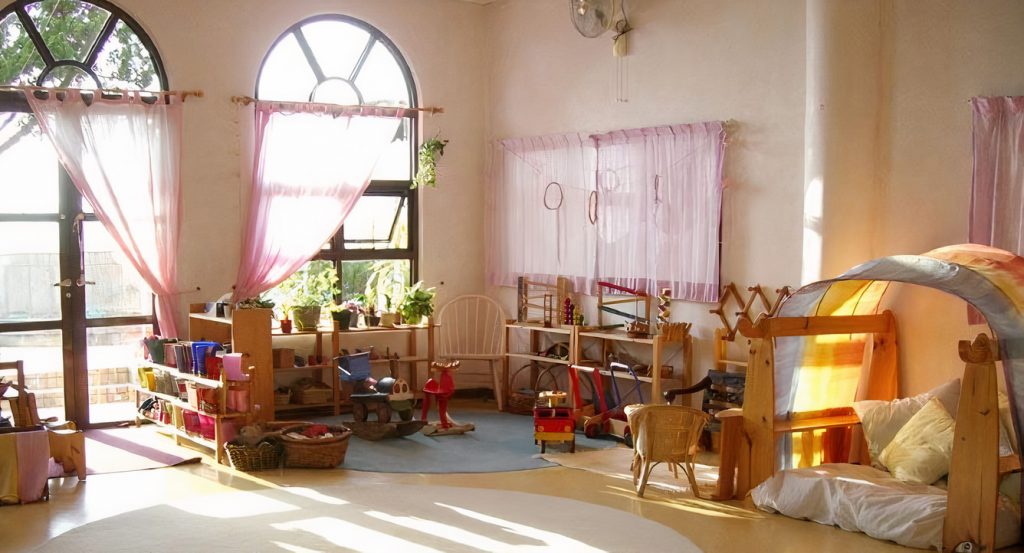 Subjects you will study in this course
The online program provides participants with a comprehensive overview of child development based upon the picture of human development given by Rudolf Steiner. In addition the course offers participants inspiration, ideas, tools and practical experience in bringing age-appropriate activity to the early childhood setting in which they work and/or parent.
We will explore topics including:
The first term will be on Tuesday evenings, and the remaining three terms will be on Wednesday evenings.
Sessions from 7.00 – 9.00 pm. (Melbourne time: 1st term AEDT, terms 2-4 AEST)
All sessions will be recorded and will be available for viewing until the end of the 7-week term.
Cost: $445 per term.
You will need a computer (not a mobile phone) with sufficient internet bandwith and a camera to join in on Zoom.
Enrolment enquiries: Carmen 03 9876 5199 or email c.kwong@steinerseminar.edu.au
Term 1:  TUESDAYS 14 Feb-28 March
Term 2: WEDNESDAYS 3 May-14 June
Term 3: WEDNESDAYS 26 July-8 September
Term 4: WEDNESDAYS 11 October-22 November
Optional intensive:
1 – 3 September 2023, register for your interest HERE
Withdrawing and refunds
Please notify us by email if you will be withdrawing from a course. 
·         If you withdraw prior to course beginning we will refund any fees paid less a $100 enrolment processing fee.
·         If you withdraw  after the first session of the course, we will refund any fees paid, less $155 administration fee.
·         If you withdraw after the second week, no refunds can be given.
Register for online course
Register for optional intensive